Uniting For A Cure
We envision a world where all patients
are empowered to improve their health and no patient's
disease goes untreated.
Consumer Health
Pyridam Farma has completed end to end customers like supplement, vitamins, and natural based product which bringing consumer-centric efficacy and innovation with its mainly nonprescription (OTC) brand products to treat and prevent diseases and to improve well-being, providing consumers with the corresponding self-care solutions.Its product portfolio spans from over-the-counter (OTC) drugs with therapeutic benefit to consumer products with health benefits.
Our Consumer Health business includes a portfolio of brands that aim to deliver consistent, high quality, and responsible growth supported by important investments in marketing and innovation. Our development strategies are focused on expanding and enhancing our brand portfolio. We aim to achieve this by developing new products along with new delivery forms, formulations, consumer messages, novel packaging forms and other innovations.
Prescription
Pyridam ethical division is focus on researching, developing and marketing specialty-focused innovative medicines that provide significant clinical benefit and value. we are comprising scalable medical representatives wide spread through around Indonesia and highly committed to promote our ethical product in the product information, sales & promotions, and strictly following compliant national & international standards.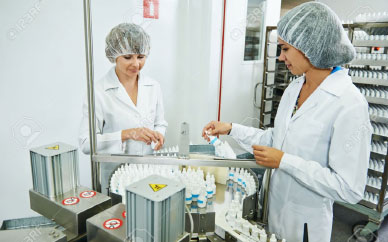 Toll Manufacturing
Together with our partnership program, we help our partner to give manufacture solutions and support their unique challenges for their customize product objective. We care about their products and dedicated to our partner client's success.
Co-Marketing
Pyridam Farma has a Co-marketing program which is a join marketing effort between two or more partners to simultaneously promote both businesses. The marketing solutions / initiatives may take many forms from logos and links on websites to full-fledged website overhauls and special packaging.
Affiliate Marketing
Pyridam Farma has more than 40 years experience for manufacture and networks for pharmaceutical industry, with this capabilities we have a strong background and connections to help our partners for selling their product through our distributors.